Josh Almond, Parks & Recreation Director
Rodney Hahn, Parks Superintendent
The Parks and Recreation Director creates and implements recreational programming and activities for town residents and oversees scheduling and reservations for all park facilities.
Soccer 2019
Oakboro Parks and Recreation will be holding registration for spring soccer until February 28, 2019. This recreational program is for participants ages 3-17. Registration fee will be $75 per child and include a game jersey. Late registration after February 28 will be $85 per child and is not guaranteed. Practices will start in March with games being played in April/May. You can return the registration form to Oakboro Town Hall in person between 8:30-5:00 Monday through Friday or by mail to PO Box 610, Oakboro, NC 28129 accompanied with a check payable to Town of Oakboro. Please email jalmond@oakboro.com if you have any questions. Download the form here and return to Town Hall.
Oakboro District Park
Park Information:
Features sidewalk seating, a water fountain and is the site of seasonal ceremonies such as the Christmas Tree lighting and National Day of Prayer. You can also check out Oakboro District Park on Facebook.
Oakboro District Park
523 S. Main Street

Oakboro District Park is approximately 40 acres and includes a disc golf Course, five shelters, three mini shelters, workout stations, horseshoe pits, a stocked pond (no fishing yet), and about a mile of walking trails as well as restrooms. There is also a state of the art amphitheater, two lighted baseball/softball fields, a football/soccer field and a 1000 foot Nature Trail and Walking Trail Bridge. The picnic shelters and amphitheater can be reserved for your special events for a fee by calling Town Hall at 704-485-3351. To reserve any of the ball fields, contact Josh Almond, Oakboro Parks and Recreation Director, at 704-984-0972 or jalmond@oakboro.com
Form & Rules for renting Community Buildings
Form & Rules for renting Shelters
*New* Community Building
Monday-Thursday Hourly: $75/hour (minimum of 4 hours)

Friday-Sunday Hourly: $100/hour (minimum & maximum of 4 hours)

Hourly Refundable Cleaning Fee: $250

Friday-Sunday Daily: $1000/day (more than 4 hours determines daily)

Daily Nonrefundable Cleaning Fee: $350

Security may be required - to be determined by Oakboro Police
Department...if required - $25/hour
Oakboro District Park picnic shelter information . . .
All four of the large shelters at the Oakboro District Park include six picnic tables, a charcoal grill and are each located within 20 yards of a restroom facility. Pictures of each shelter are provided below, along with a description of each shelter's location and nearby surroundings. The park also has a smaller shelter behind the football field and three mini shelters located near the pond.
Blueway Park Access Point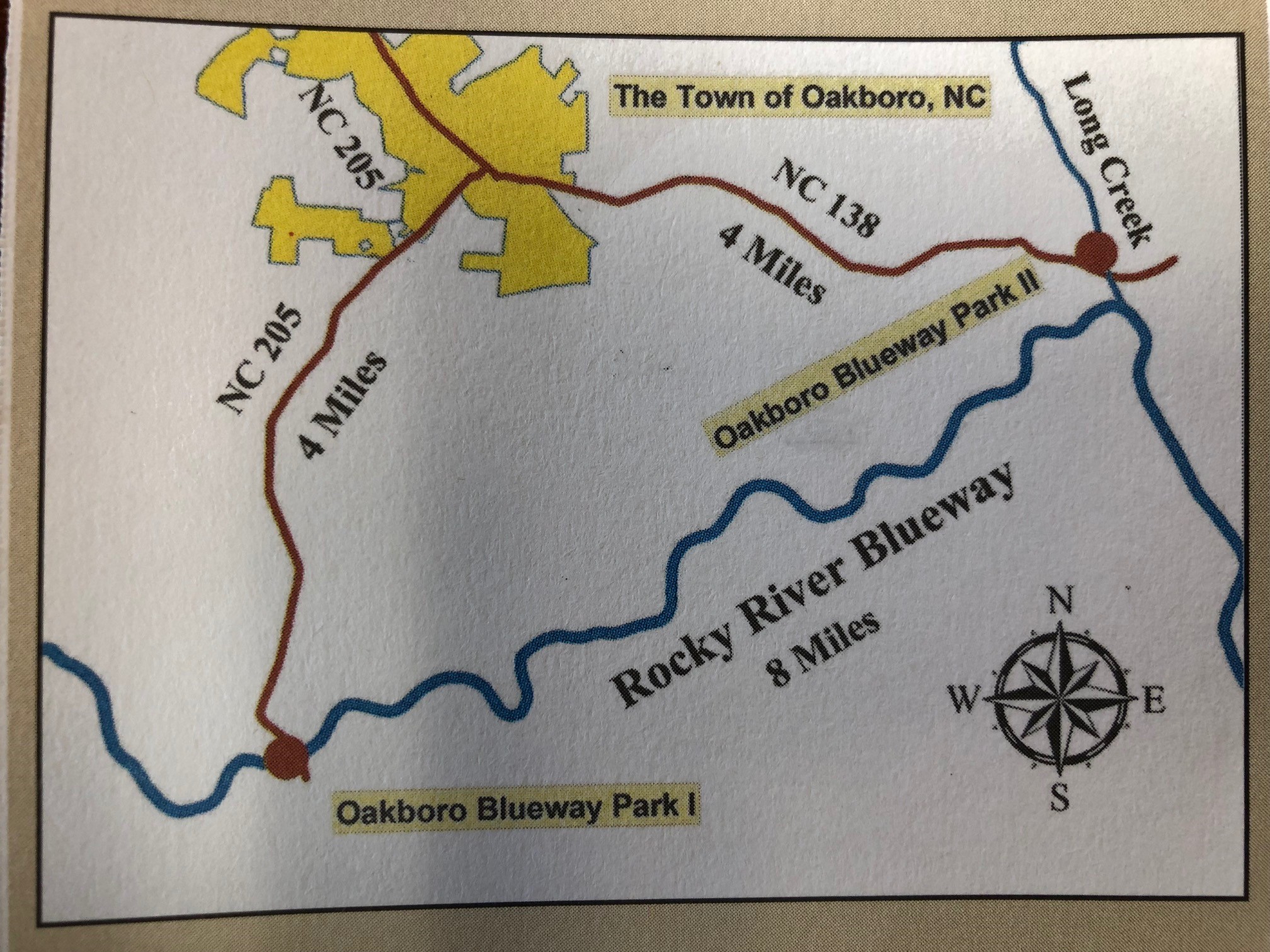 Fees at a Glance
Long Steet Park Community Building
Park Information: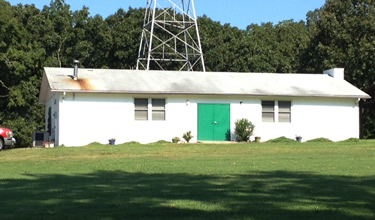 519 N. Long Street Community building information . . .

Houses a community building which now serves as the Oakboro Nutrition Site, a small playground, a concession stand with bathrooms and storage, a ball field, a picnic area, and basketball court. The Building may be rented on the weekends throughout the year. The fee to rent the building is $50.00 for inside town residents and $100 for out of town renters. In addition, there is a $100.00 cleaning deposit to be refunded provided there are no damages to be covered. Reservations will be secured upon payment. Contact Town Hall for details.